Our History and Our Goals
Pesticides Control Board was established by the Pesticides Act of 2000 amended in 2018 to control and manage the importation, exportation, manufacture, distribution, storage, use and disposal of pesticides in Malawi.
PCB was operating as a department in the Ministry of Agriculture but migrated to statutory status in 2019. It is a fully state-owned professional body. As a regulator of pesticides in the country, PCB is also a co-Designated National Authority (DNA) of the Rotterdam Convention on the Prior Informed Consent Procedure for certain hazardous chemicals and pesticides in international trade.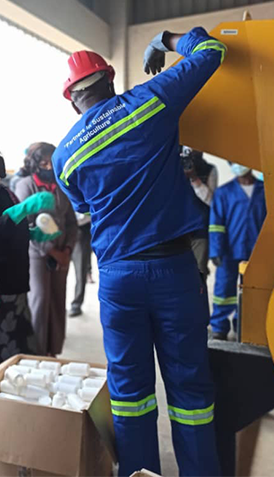 PCB has developed and reviewed necessary legal instruments, and standards to improve the delivery of services as per its mandate. PCB directly contributes toward sustainable agriculture production and productivity in support of the National Agricultural Policy (NAP)
PCB monitors pesticide residues in agricultural produce. This ensures food safety and quality and support international commodity trade.
Our Mission
To regulate Pesticides lifecycle through registration, issuance of permits, licences and enforcement to protect human and animal health and the environment
Our Mandate
To control and manage Pesticides in Malawi
Our Vision
To be a model institution in pesticide management.
A holistic pesticides management approach from legislation, regulation, manufacturing, application, risk reduction, monitoring and enforcement to disposal of pesticide waste is employed.
Offering Pesticides related trainings in Fumigation, Vector Control, Public Health, Field and Commercial Application
Enhancing Pesticides awareness through School talks, Community radios, Tv broadcasts, and print media
Promoting the use of safer alternatives through introducing a waiver on data requirements in the registration of Biopesticides and reducing the registration fees to 60% while promoting IPM/IPVM strategies. The goal is to have 10% of registered products as Bio-pesticides by 2024
The Strategic Use of Biopesticides in Malawi
We are excited to be part of the Biopesticide-based residue mitigation project in the SADC region in order to achieve regulatory harmony with fellow Southern African countries. This will help promote trade, reduce reliance on synthetic chemicals and enhance our compliance with global MRLs. List of registered Bioproducts in Malawi


Click to here learn more